Gold Striping, engine bay upgrades and more!
If you are a newcomer to my Blog, the story behind my Shelby, "SoScary", starts here.
I've done a lot of appearance mods since I got SoScary, but the biggest one by far was getting its Gold Stripes. The car had no stripes at all when I got it ("stripe delete") and I waited 8 months before finally making a decision to stripe the car. I looked at a lot of stripe samples, types and colors before finally deciding to get Shelby Supersnake style gold stripes. Gold stripes on a Shelby are very rare to begin with and on a 2013 GT500, I might have the only one. The results were simply stunning….
Here is a rear view of it in my garage bay.
The Engine bay has had a lot of attention too – matching custom gold strut tower covers, Shelby billet aluminum cooling tanks and brake reservoir cover, Shelby billet aluminum caps and a Bob's Oil Separator.
This K&N air filter upgrade replaced the OEM paper one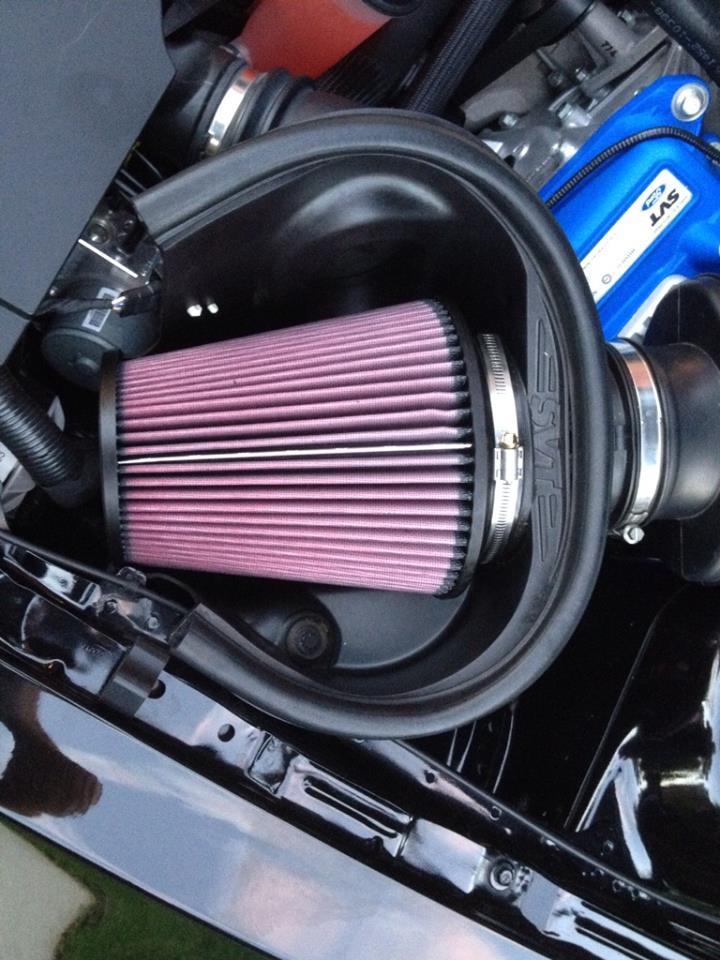 Shelby Aluminum tanks and Carbon-Fiber radiator cover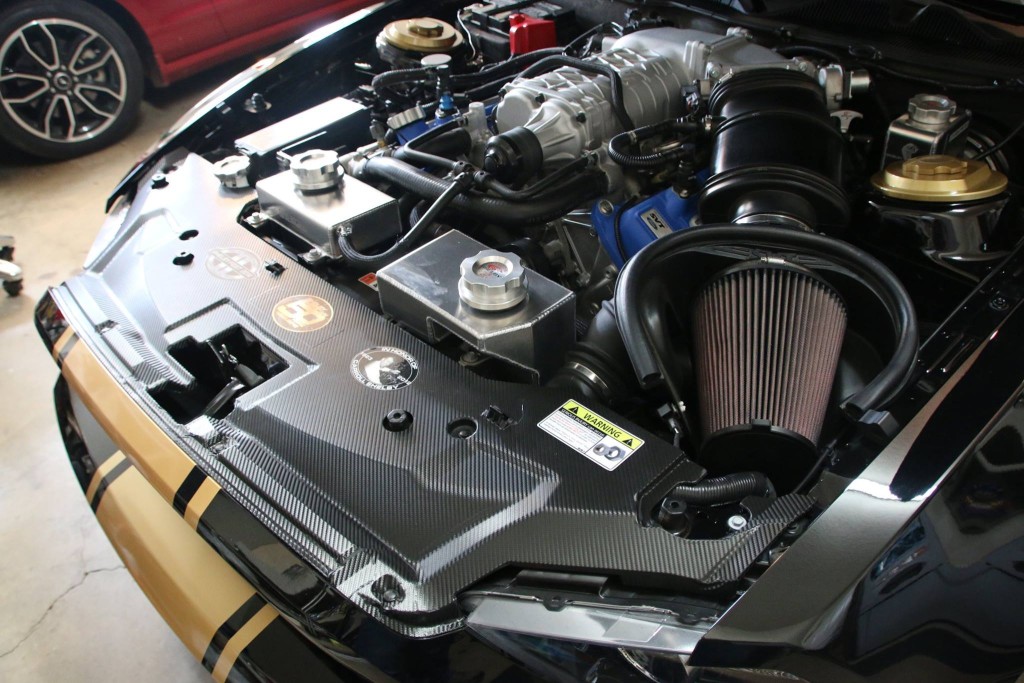 The cabin got a lot of upgrades too. The stock speakers in the front doors were replaced with heavy duty dual Pioneer speakers and additional acoustic padding was added to the doors. This greatly improved the sound stage and upper end.
I also discovered a second unused USB port in the header unit behind the glove box which was quickly utilized to add a 64GB USB thumb drive loaded with 16,000 MP3s. This is in addition to the jukebox hard drive which has all of my CD's pre-loaded into it. I now have a vast music library at my fingertips! Over a few months, I deleted a lot of them – some music is not driving music – but I still have over 7,500 MP3's…