The Shelby Registry, VIN Plaque and Display Posters
If you are a newcomer to my Blog, the story behind my Shelby, "SoScary", starts here.
Within days of getting the Shelby, I had discovered Mustang Clubs, Shelby Forums and found a lot of after-market upgrade dealers online such as American Muscle. As if I didn't know it already I soon realized Mustangs and Shelbys in particular, were no ordinary cars. The whole scene was huge! On the official Shelby American website, I discovered I could get SoScary officially registered so that was one of the first things I did.
I also ordered an in-dash plaque which looks great!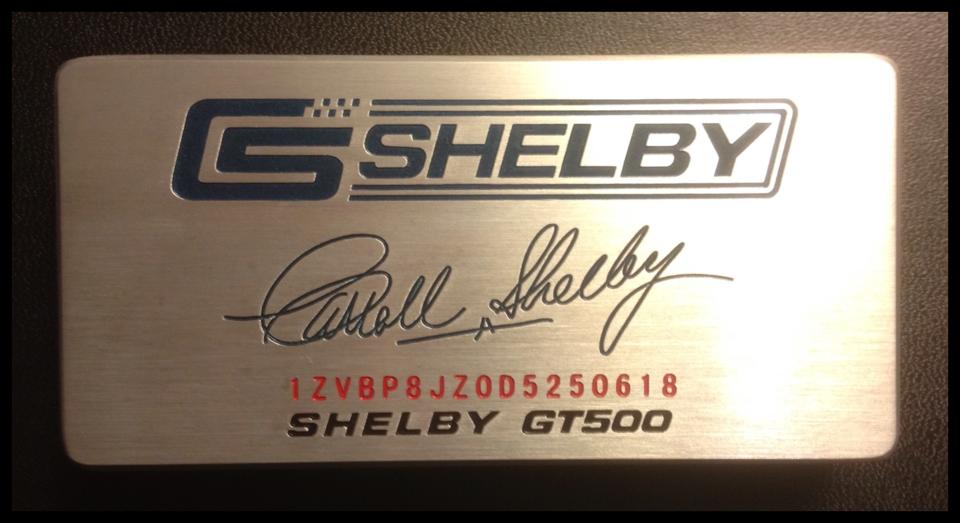 Here it is in the car..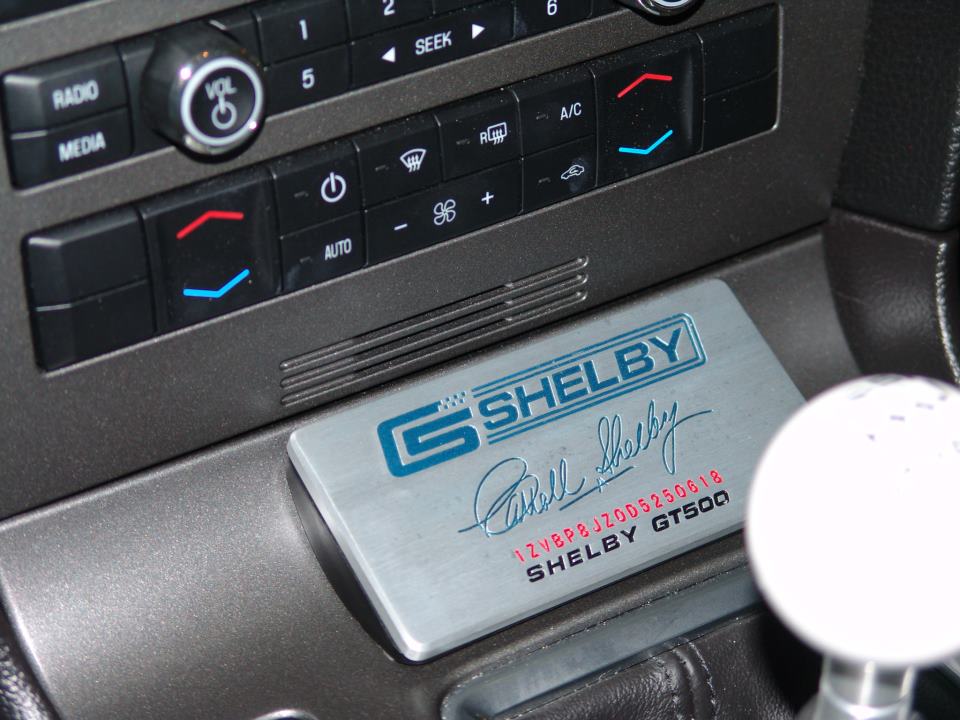 I then located my official Build Sheet from the SVT Team at Ford and discovered that my car, in Black with Stripe Delete with its specific options (it has all of them with the exception of the glass roof), was one of only 297 built in that model year with that particular option selection so that was a pretty low number! Going to Car Shows I also quickly learned that presentation and attention to detail was all-important so I made this display poster:
In January of 2014, I ordered a custom display stand made to match the car. It conveniently folds into three sections and the poster is laminated. Looks awesome!
Here is the first version of the poster. It has since been replaced to reflect the latest mods and performance enhancements done to the car.
UPDATE – March 2016 – here is my new display placard showing all my new mods!
The engine bay did not go untouched – I got this nice laser-etched steel plaque made to cover the fuse box.
Next post – Modding the car!