If you are a newcomer to my Blog, the story behind my Shelby, "SoScary", starts here.
With a lot of performance upgrades done, it was time to pay attention to the brakes. The OEM discs on the 2013/14 Shelbys are huge but the pads can fade under very hard track work and are extremely dusty. The brake dust even under normal driving conditions is really bad – this is bad for a show car as arriving at an event required a lot of wheel cleanup. The dust coats the inside of the wheel well and the side panels of the car, Not good! After some research, the answer was to replace the OEM pads with Porterfield Kevlar-Ceramic pads. Luckily they make ones that are a direct replacement so it's an easy swap.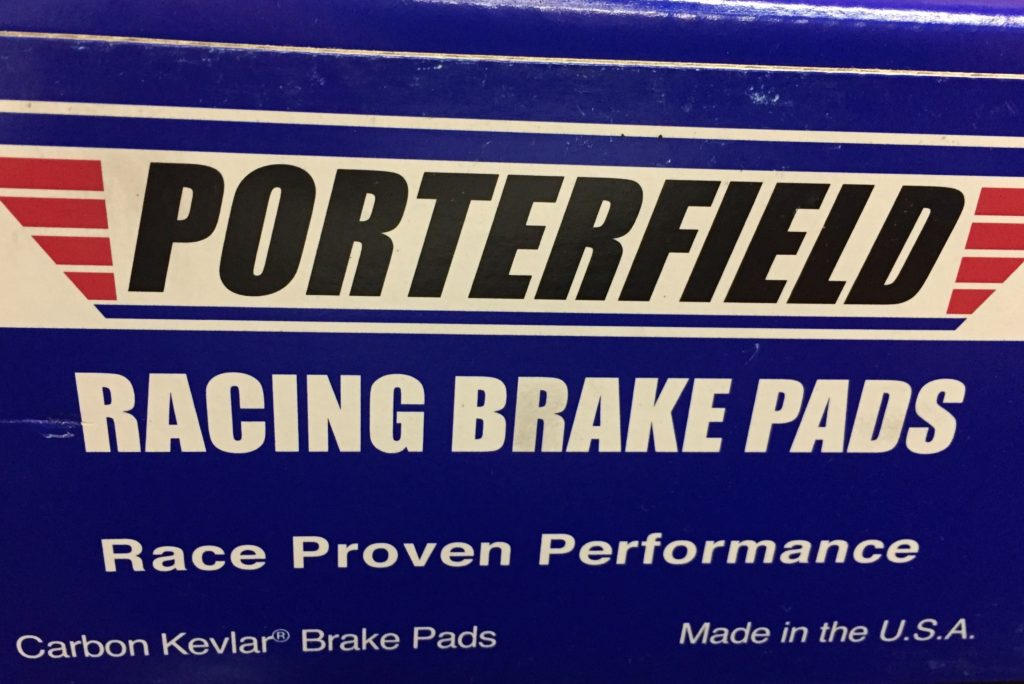 I decided that since I am working on the brakes, it would be a good time to repaint the standard black calipers gold to match the black/gold theme of the car so I did that too.
A later safety upgrade was to install a quick-release Fire Extinguisher in the cabin. I have seen high power cars catch fire due to a fuel rail failure or from an accident and it's a scary sight so this was a must have for me. The choice of extinguisher is important. I chose a 2.5lb H3R Halguard Premium model that one that uses a clean agent – no messy powder or damaging discharge.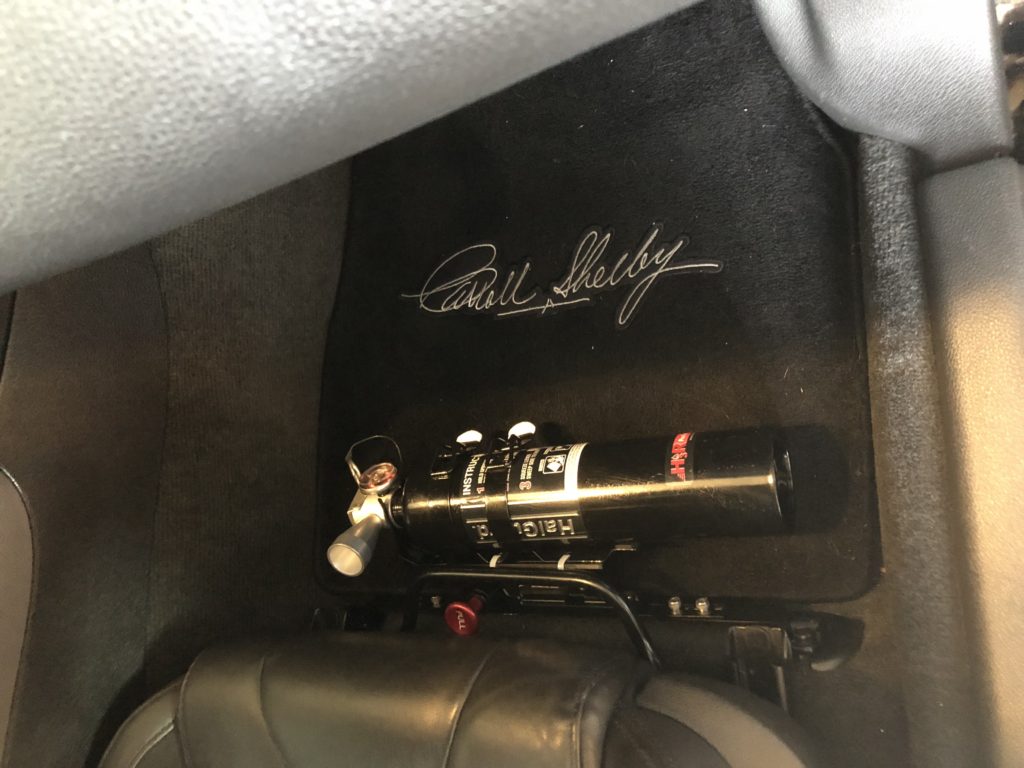 I found a nice bracket assembly from The Bracketeer that bolted on to the passenger seat rail along with a quick-release catch from Drake. It took some minor modification to get it all installed but the result looks great.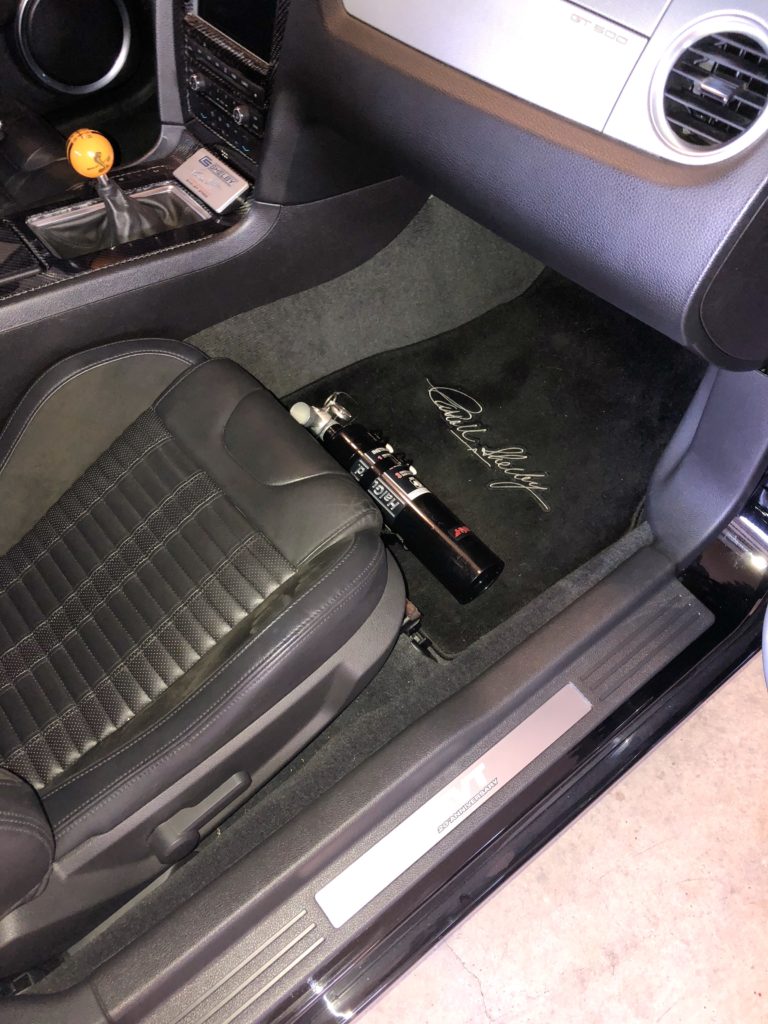 With the extinguisher in place, the sliding mechanism of the seat cannot be used, which is not a big deal since the only reason to slide it forward would be for leg room for a rear passenger – I may have had a rear passenger once in the entire lifetime I have had the car – but releasing the extinguisher and storing it in the trunk frees up the seat rail – so problem solved!
Lastly, my Michelin Pilot Super Sports, which had served me well for the last 20,000 miles needed replacing. I always replace tires from a safety viewpoint, not cost. Michelin now produce the Sport 4S tire which has replaced the original Super Sport – and they are fantastic.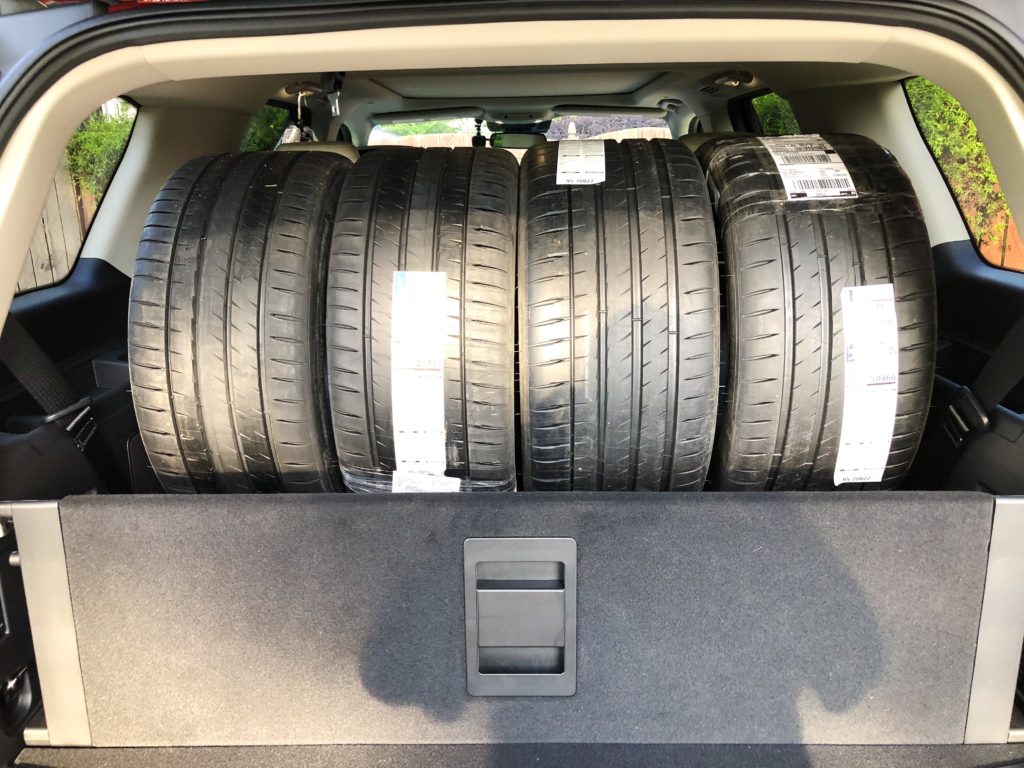 Next page: Interior carbon-fiber upgrades